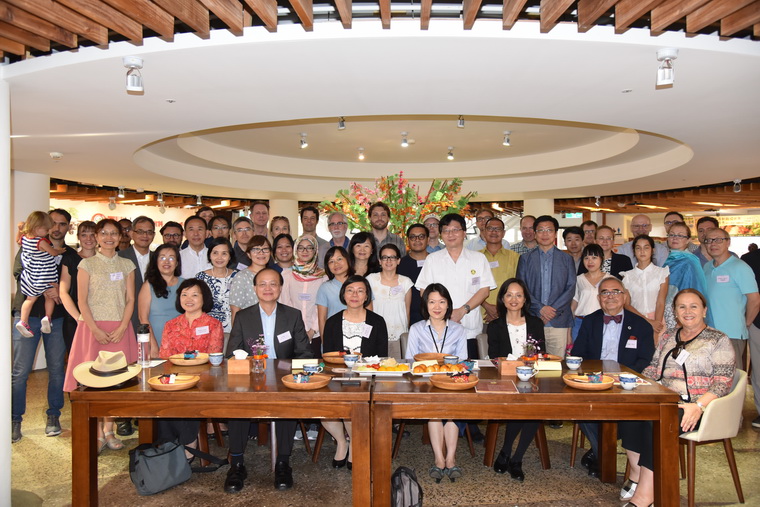 September 14, 2018

Moon Festival Party for Visiting Scholars were held on September 14 at Organic Yam Natural Food Restaurant. About 43 visiting scholars from more than 20 countries joined the Festival.

The event is organized by Dr. Shu-Hsien Tseng, the Director-General of the National Central Library. Ms. Livia Sun, Deputy Director-General of the Department of Policy Planning, the Ministry of Foreign Affairs, and Ms. Pao-Yueh Yen, Deputy Director-General of the Department of Lifelong Education from Ministry of Education, are invited.
Also arranged are traditional music and dance performance by International Youth Ambassadors, including nose flute performance, a special music instrument of indigenous peoples Taiwan.
Internationally renowned Yiwanran Puppet Theater Troupe are also invited for a puppet show at the end of the Festival Party.