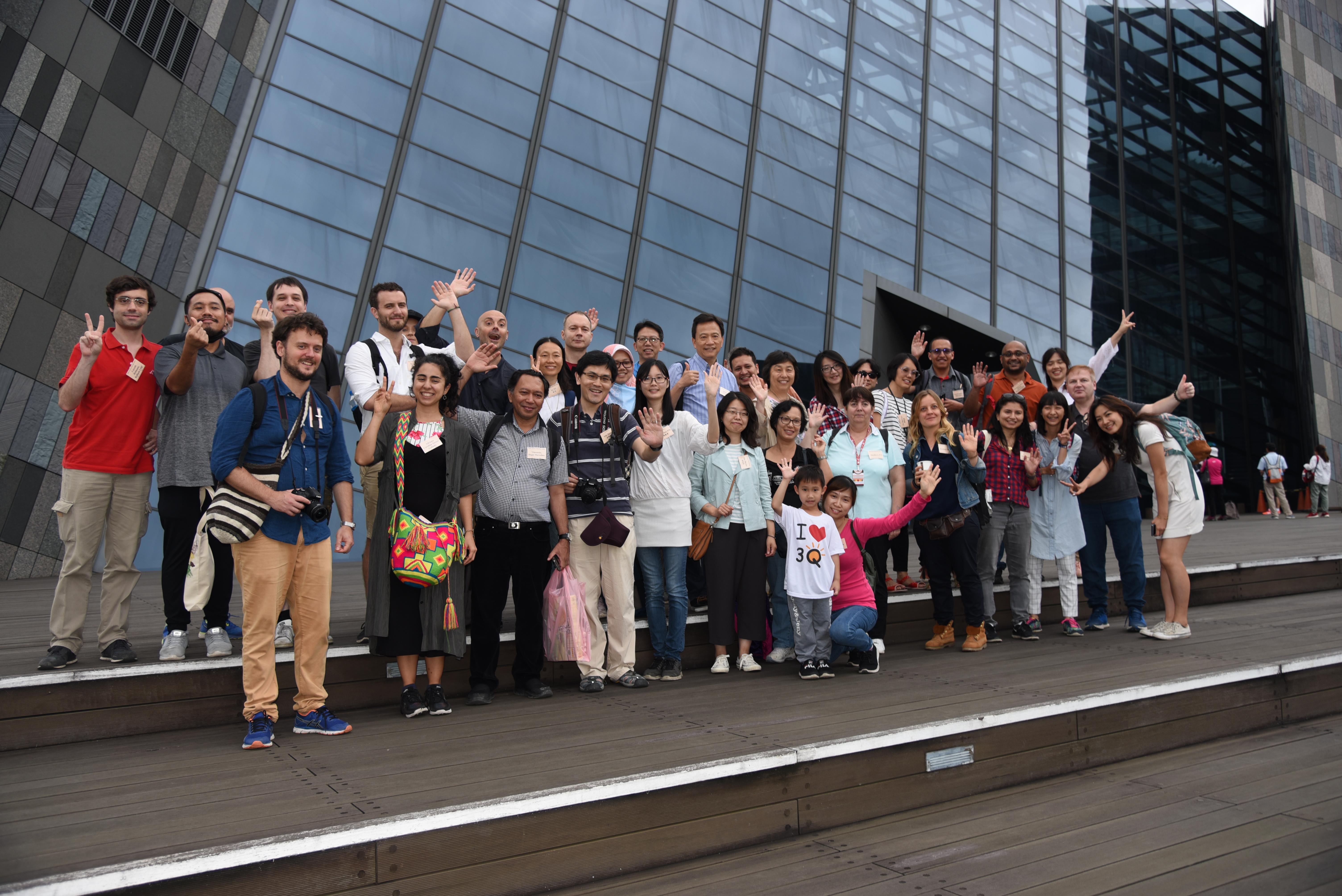 To help foreign visiting scholars better understand the local customs and conditions in Taiwan, National Central Library (NCL)'s Center for Chinese Studies invited the MOFA Taiwan Fellowship recipients and the Center's Foreign Scholar Research Grant in Chinese Studies recipients to take a cultural excursion on May 24, 2019. Joining the excursion were Director-General Ruey-sheng Gu from the MOFA's Department of Policy Planning and staff National Central Library Newsletter Vol. 50 No. 3 Aug 2019 13 from NCL. The group traveled to the Toucheng Leisure Farm in Yilan to experience green living in Taiwan, and then to the Lanyang Museum to learn about the topography of Yilan, including the mountains, the plains, and the sea. In attendance were close to fifty grant recipients and their
family members from over twenty-four countries.

Through the carefully-designed event, scholars were able to tour the Toucheng Leisure Farm, which is known for its environmental management, and understand the sustainable development and value of Taiwan agriculture. Furthermore, they were treated to a DIY
experience with kumquat vinegar and leaf printing. After the visit to the Toucheng Leisure Farm, scholars proceeded to tour the Lanyang
Museum, where they could see a glimpse of Guishan Island's unique visage. This brought the activity to a perfect close.